Glass garage doors have taken the architectural landscape by storm. You see them popping up everywhere from cafe fronts to the garages of the rich and famous and for good reason; they look great. But although glass doors obey the same mechanical rules as every other type of overhead, spring-loaded garage door the fact is they live by their own set of rules when it comes to care and maintenance. In this post we're going to take a closer look at this type of garage door and propose a few common sense maintenance tips to help you get the most from them over the long-term.
Caring for your Glass Garage Doors: A Quick Primer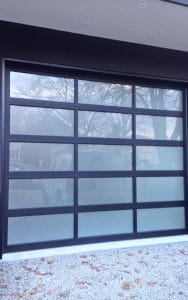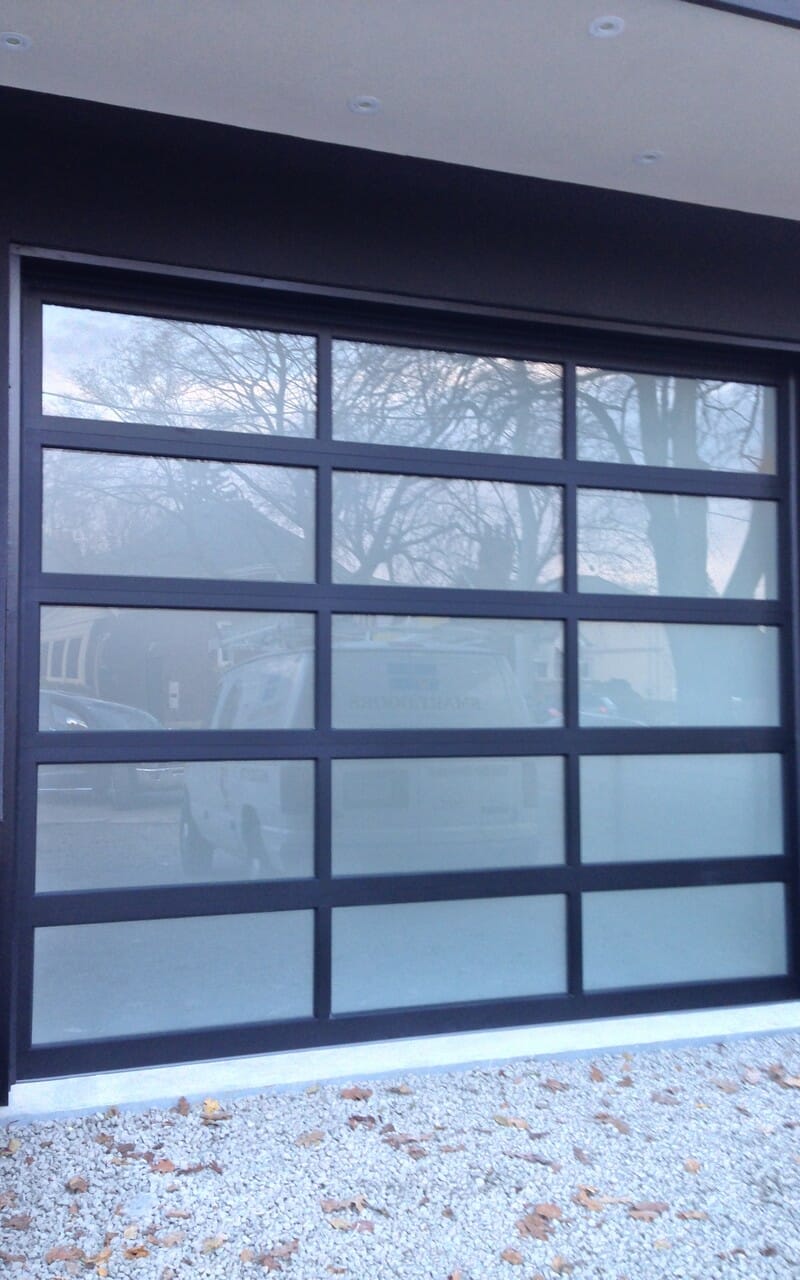 Glass garage doors are made from strong, durable tempered glass and provide your Toronto, Richmond Hill or Vaughan home with a sheen nothing else can equal. But they have a different set of maintenance requirements than standard garage doors. So here are a few tips to take to heart that should allow you to get the most enjoyment and life out of your new glass garage doors.
Make sure the rest of the door mechanism is running smoothly: If your extension springs are wearing unevenly it could cause the door to lift unevenly. That is, different amounts of pressure will be applied to each side and cause enormous stress on the door frame and panels. If you're looking for a good way to end up with cracked glass panels that's it. Have your entire door undergo regularly scheduled maintenance checks and you'll help extend the life of your glass panels as well.
Replace cracked panels immediately: When a panel becomes cracked either because of stresses applied to the door or just because the 9-iron slipped out of your hand while you were practicing your swing in the garage it's important to replace it immediately. Allowing a cracked or broken panel to remain unfixed will reduce the door's structural integrity, cause heat to vent to the outdoors and represent a safety threat as it lays out the welcome mat for any burglars prowling the neighbourhood.
Keep them clean: The biggest reason for having a glass garage door is aesthetic: they look great. If you let them just accumulate dirt and atmospheric grime they're going to stop looking great and start looking like an abandoned storefront. A clean glass garage door will add significant curb appeal to your home. A dirty one will have exactly the opposite effect since dirt is more visible on glass than it is on steel or wood or aluminum.
Steer the kids away: This may be easier said than done but if the kids and their friends are accustomed to playing in the driveway near the door you should try to steer them toward playing somewhere else. If there aren't any viable alternatives you should at least sit them down for a few minutes and explain that, while the new glass door is durable, it's not a good idea to use it as a backstop for various games, like they might with a more conventional door.
Smart Doors for First Class Glass Door Service
Garage doors of today are not the strictly utilitarian mechanisms of the past. Instead, they're used to enhance the curb appeal of countless homes from coast to coast and no type of contemporary garage door is more in tune with these shifting priorities than the glass garage door. If you're searching for a way to provide an immediate boost to your home's exterior profile in Toronto, Richmond Hill or Vaughan consider the many aesthetic benefits of glass garage doors from Smart Doors.